SAVANNAH
15 E. Liberty St.
Savannah, Georgia 31401
(912) 443-2000
ATLANTA
659 Peachtree Street NE
Atlanta, Georgia 30308
(404) 897-1991
HOUSTON
1700 Smith St.
Houston, TX 77002
(713) 739-8800
WELCOME TO
PROOF & PROVISION
In a town renowned for spirited libations & tall tales, connoisseurs of a proper cocktail & lovers of small-batch brews will feel right at home at Edgar's Proof & Provision. Here, in-house means our ingredients spend more time in the field than on a truck & we wholeheartedly believe the front porch is the best seat on Liberty Street. Go on, grab a drink & watch the city go by as you enjoy all the deliciousness our chef has dreamed up.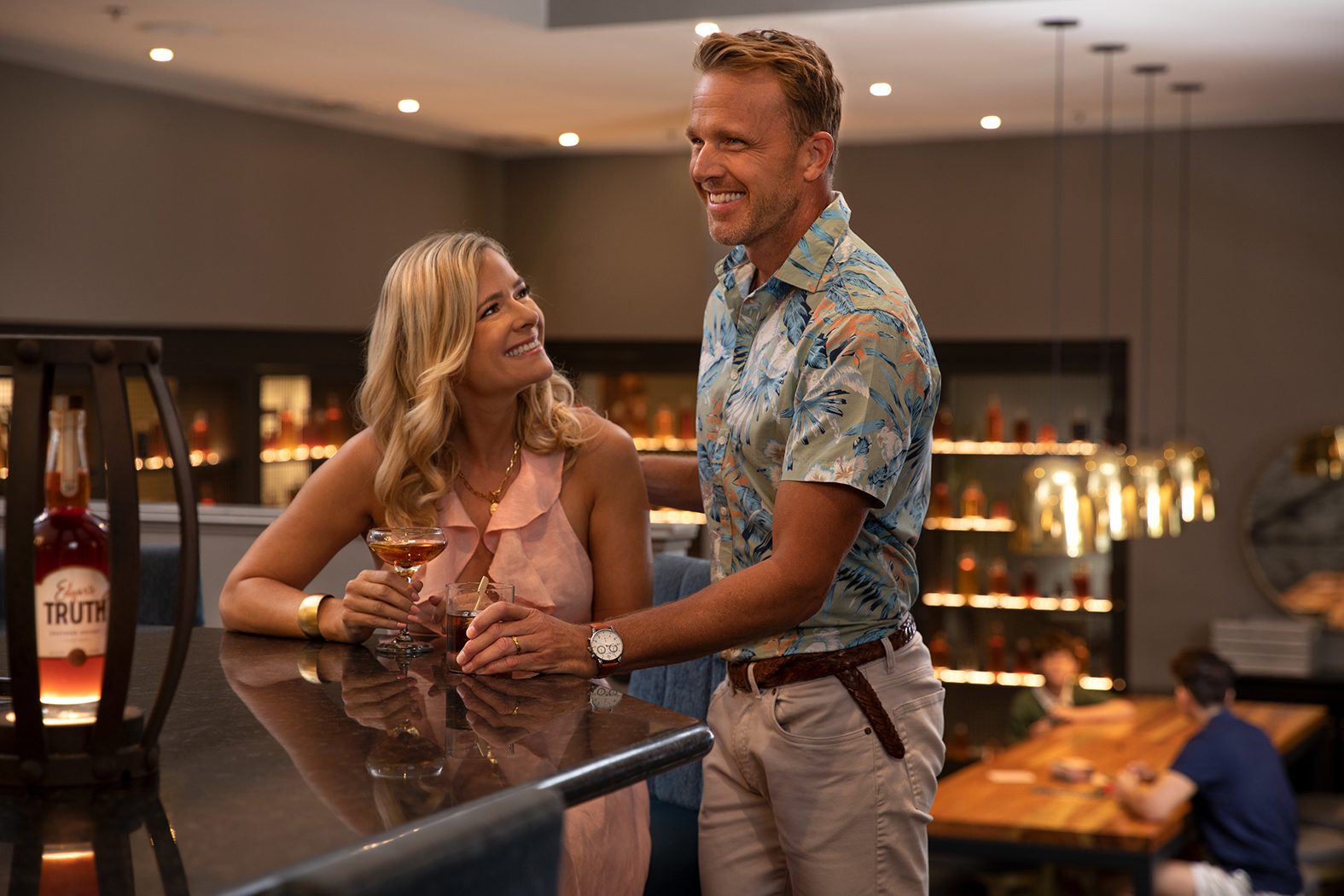 WHO IS
EDGAR
No day or night is complete without a sip on our Private Label Edgar's Truth bourbon, hand-crafted in small batches by our world-class distillers. We've also got over 120+ whiskeys, local brews and spirited libations for every occasion. Go ahead, pull up a seat and make yourself at home as you toast for the good times while creating new memories.
EDGAR'S PROOF & PROVISION HIGHEST QUALITY
EDGAR'S PROOF & PROVISION HIGHEST QUALITY
WHY DRINK
EDGAR
Few drinks epitomize the southern spirit as well as Edgar's Truth Bourbon. Crafted in Williamsburg VA, by Copper Fox with the help of Local Choice Spirits, each bottle is a testament to the blissful merger of classic flavors and modern innovation. Aged in new charred oak containers, you will savor this smooth drink until the last drop.
Edgar Sims, Jr.
HOSPITALITY IMPRESARIO
Born in Alexandria, VA Edgar Sims, Jr. was the son of the city's Police Chief. He attended Furman University on an athletic scholarship, excelling in multiple sports: football, basketball, and track. For his athletic achievements, he was inducted into the Alexandria Athletic Hall of Fame in 2001. Edgar Sims, Jr. went on to graduate from the George Washington School of Law, but later found business, more specifically hospitality, to be his true passion in life. He started his hospitality career in 1957 when he purchased a twelve-unit motel in College Park, MD. Over a 50-year period, he grew the company to include numerous upscale hotels throughout the southeast. Throughout his career, Edgar took joy in treating his employees like extended family and his guests like visiting friends. His legacy lives on at Edgar's Proof & Provision, delivering on his promise to abide by the Golden Rule and to provide true Southern hospitality to every guests.